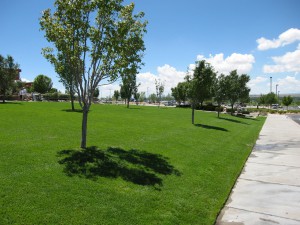 When it comes to maintaining commercial property, it's important as a business owner or property manager, that the landscaping always looks it's best.  At The Northwest Gardener we're here to make sure your landscape looks it's absolute best at all times. After all, trying to lease out space with over grown landscape outside, will more than likely turn potential tenants away. We take care of everything you need, from upkeep to the actual planning and installation of any landscape!  Enjoy luscious greenery, pops of color, and an all around perfect property completely maintained by our team of dedicated and experienced staff. No two properties are the same; therefore we treat every project with a personalized approach, focusing on your needs, goals, and wants to create the perfect landscape.
The Northwest Gardener understands that it's not just about the appearance of a property, but also it's about how much it will cost to both develop and maintain a landscape.  This is why we design and install landscapes that are appealing and professional and that also fit the specified budget.  Tell us the range of your budget and we will work hard to deliver exactly what you are looking for, and more of course!
We specialize in maintaining many different types of properties, from residential to commercial to large apartment buildings. We are trusted to take care of many landscapes granting us the proper experience to get the job done in the most professional and efficient manner. We keep shrub beds clean of weeds and dead leaves, trimmed and pruned to perfection. In fact, even the pathways will be kept free of clutter, so that customers and staff are always greeted with a clean-cut atmosphere. Shrubs, trees, and lawns will be kept up to par; we also have an eye out for litter and other unsightly blemishes. When it comes to landscaping, there's really nothing that we can't handle. At The Northwest Gardener, we take pride in what we do and it shows. Contact us to get started on your Commercial Landscape Services today!