Looking to impro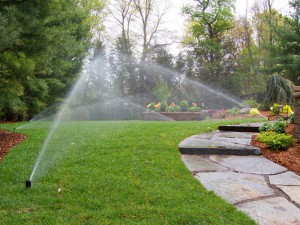 ve, maintain or create a dream landscape at your residential or commercial location? Look no further than The Northwest Gardener for all your Lake Stevens Landscape Services; we guarantee you're going to love the way your landscaping looks! Employing only the top certified technicians with vast landscaping experience, you can be rest assured that your yard will be treated with care and commitment to quality. No matter how big or small your landscape might be we are prepared to take on the job, treating even the smallest of spaces with dedicated precision. In order to create a truly unforgettable landscape we don't waste any available space, we pay close attention to every small detail.
Not all landscapes are at the same stage of development; some may need a lot of work, while others only need a little fine-tuning, yet others are perfect but just in need of some regular maintenance. No matter the current state of your landscape, we are ready to tackle the task, making your yard the envy of all your neighbors.. We don't just stop with the aesthetics of your yard, we also have the technical capabilities to create and plan irrigation systems. Also, while the very word 'landscape' puts images of flowers, trees, and grass in our minds, in many circumstances it's about more than just plants that make a great space look even better. We are certified to take care of patios and other non-living additives that add a touch of special to any landscaping project.
 The Northwest Gardener offers Landscape Service in Lake Stevens that is affordable, personalized, and top-notch. We are so confident that you are going to love the look of your property, in fact the only reason we are able to offer such competitive rates is because we know our customers continually remain loyal, allowing us to afford to treat our clients more like friends. We stay focused on your budget, working with our team of skilled experts to create the perfect and affordable landscape display of your dreams. Contact us at 425-905-2450 or by clicking here.